Major Updates for Home Network Security
Home Network Security's 1.5 update provides families with upgraded protection, more flexible time limits and a new Dashboard report.
New "Time Limits" (previously "Bedtime")
Families today have busy schedules, with kids going to soccer practice on Tuesday and ballet on Thursday. Families also have different schedules on weekdays and weekends. Some days kids need to focus on their schoolwork, some days they have more time to relax and be online.
The new Time Limits feature (previously "Bedtime") in Trend Micro Home Network Security (HNS) provides parents with complete flexibility to control internet access times for their children, no matter how complicated the family schedule is.
The new and improved Time Limits allows parents to do the following tasks:
• Set different rules for different days of the week. Do your kids get home later on Monday and Thursday? Make a rule just for Monday and Thursday so they can do their homework later. Then make a different rule for Tuesday, Wednesday and Friday, and another one for the weekend.
• Set multiple rules in a single day. Rushing the kids to get to school? Need the kids focused during dinner time? You can set rules to make sure that they aren't distracted by the internet during these times.
• Set a daily time limit (quota). Even if they are allowed to use the internet most of the day, you might not want your kids to spend more than a few hours online. Set a time quota so that they are limited to a total time online for that day.
Important: Time Limits now asks you to define when your family members should have internet access, which is the opposite of how Bedtime worked before.
This change means:
• Previously, Bedtime rules would have turned off internet access from 8pm to 8am
• Now, the same setting under the new Time Limits would allow internet access from 8am to 8pm
Remote Access Protection
In recent years, scammers have impersonated large technology companies including Microsoft and Trend Micro to con unsuspecting PC owners into providing access to their computers. They do this by phoning potential victims or through deceptive pop-up ads. After making contact with the potential victim, the scammer attempts to convince the target their computer has a problem. In order to fix the "issue", users are instructed to install a remote desktop software. Once the scammer has access to the victim's computer, they are able to steal valuable personal information or install malware and then charge the victim to 'fix' the issue.
With the recent rollout of the National Broadband Network (NBN), scammers have been conning residents into giving out their personal information or demanding payment.
While most tech-savvy people won't fall for these types of scams, it's difficult to prevent other, more vulnerable family members from being victimized.
The new Remote Access Protection feature in Trend Micro Home Network Security (HNS) blocks all remote connections from programs such as TeamViewer and Ammyy by default. This ensures that unsuspecting family members won't be able to grant scammers access to their computers. Remote Access Protection blocks all remote connections and sends you notifications about interactions with potential scammers.
I need to use remote desktop programs. What can I do?
If you work remotely and need to use remote desktop tools, you can set up exceptions for specific devices while limiting access on other family members' devices.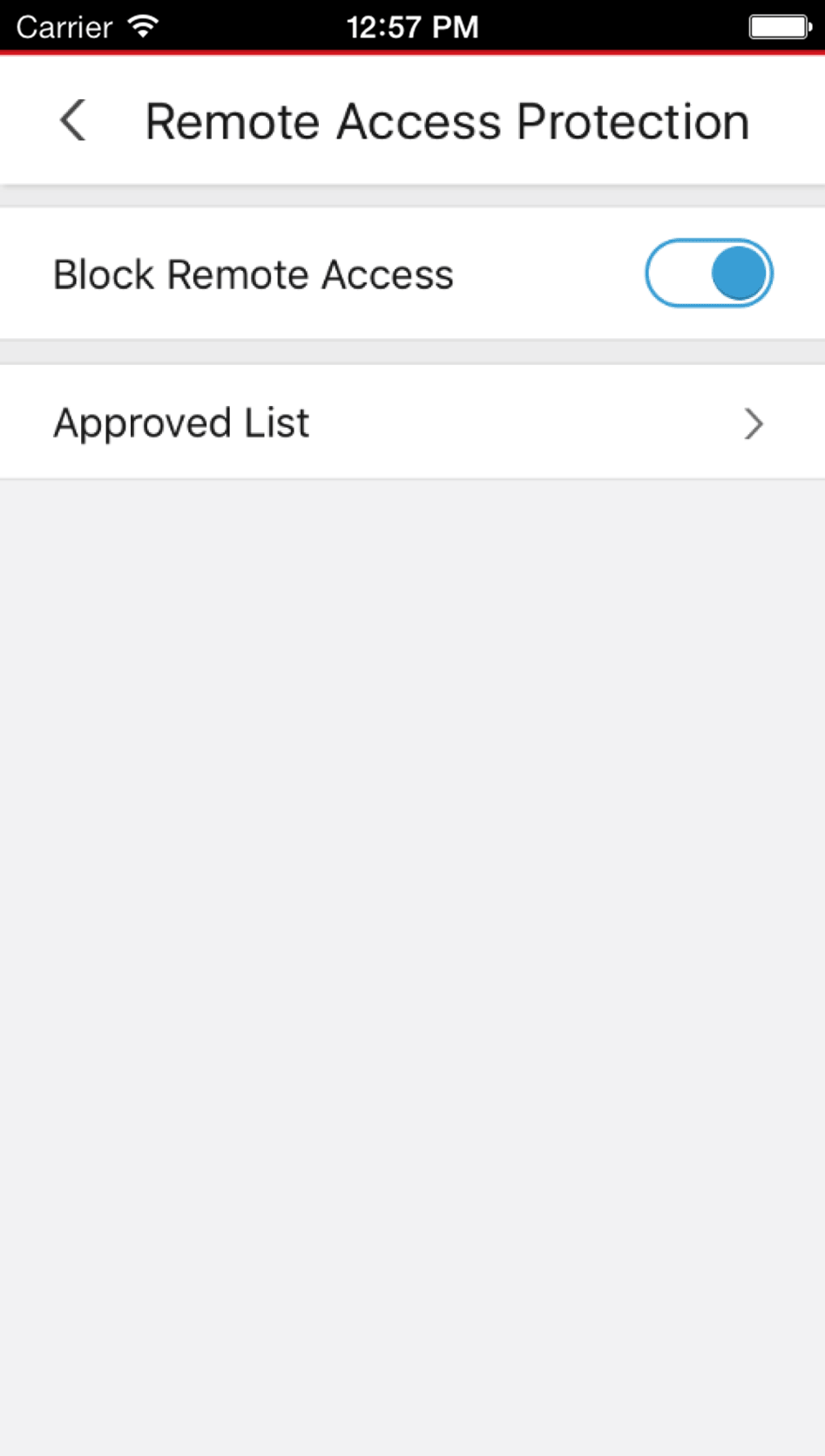 Website Blocking Upgraded
The new Website Blocking feature dynamically scans potentially dangerous files, like .EXE files and .PDF files in the cloud before they enter your devices and network.
Dashboard Updates: Network Usage
Ever wondered how much data your family uses? HNS's Dashboard now shows you just how much data you and your family have used in the last 7 and 30 days. Tap on the new Network Usage report to learn which devices are doing the most downloading and uploading.
See how long family members have been online
The Family Members Dashboard report now shows you how long your family members have been online.